Welcome to Good Guys Tree Service Austin where we offer fast, high quality and certified tree  services to Austin, Cedar Park, Round Rock and Georgetown. We take care to offer tree removal services and tree trimming services at a very reasonable rate. Feel free to contact us anytime to schedule an appointment.  It is vital to us to understand our customer's needs, so contact us anytime for any sort of question you may have with our phone number above or our "Contact Us" page. We pride ourselves in being true, caring arborists; not just simple tree trimmers.
We really believe in good communication and putting the customer first. Concerning tree trimming services, it is important to work with a licensed contractor that gets the job done. Don't ever prepay a contractor without services performed and we value that truth. Also, contact us for tree removal services as we are very experienced in this area and know the care involved in performing high quality and careful tree removal services.
How Our Tree Trimming Services Differ
We are priced 20-30% below our competitors
We are honest
We are clean cut
We are hard working
We are friendly
We are Reliable
We are family owned and operated
We have many great references and reviews
We never leave the job until 100% customer satisfaction
We have 20 years experience
We are fully insured for our customer's protection
We are very good at what we do
We also can perform other various services such as canopy raises and roof clearing. Please contact us about these services if interested for they are closely tied with this industry, especially roof clearing. Now, when it comes to Austin tree service, it is important to examine at the kind of tree you are working with. We don't just come in and blindly trim that which is in front of us. We thoughtfully consider the types of trees at hand and cautiously address the situation. For example, live oaks require some special attention and care with clean blades and watching for oak wilt.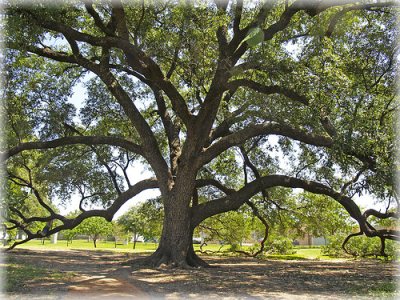 We ask you to take the time to think about your requirements and we will work together to get your outdoor living space more enjoyable and clean. Trees offer such a great feeling of serenity with the shade and sound they provide. We realize that as a real estate asset and know that tree trimming and removal services are very important to many.
Tree Trimming Areas That We Serve
We pretty much serve the entire central Texas area within reasonable proximity to Austin, Texas. We love working with the amazing live oaks throughout all of the Austin area. We also work with the post oaks and live oaks of west and northwest Austin. And, of course, you can't overlook all of the cedar trees within Austin, TX, spreading out west including the Cedar Park region. Of course, Cedar Park is no stranger to beautiful and aged oak trees. There are so many areas we work with and each area has attributes that need to be considered. Even Round Rock and Georgetown have some amazing trees that need love to0!
Please consider our services to address your tree trimming needs. We take care to provide you a fast and affordable experience with tree trimming, removal, stump grinding, or pretty much whatever you need. Contact Good Guys Tree Service Austin for your one-stop shop for outdoor tree services.