We have been offering high quality and affordable Austin tree services for over 20 years. We work hard to deliver Austin tree trimming and Austin tree removal services that go above and beyond what our customers would normally expect! Be sure to inquire about our military and senior citizen discounts.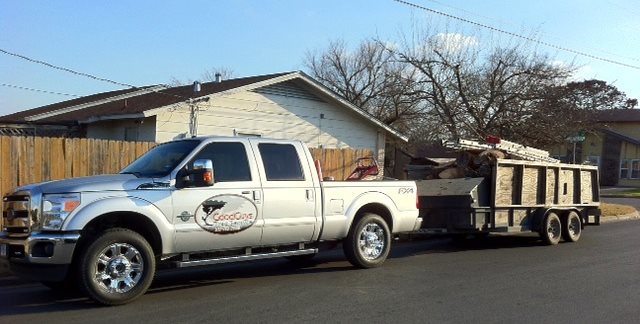 How Our Tree Trimming Services Differ
We are priced 20-30% below our competitors
We are honest
We are clean cut
We are hard working
We are friendly
We are Reliable
We are family owned and operated
We have many great references and reviews
We never leave the job until 100% customer satisfaction
We have 20 years experience
We are fully insured for our customer's protection
We are very good at what we do
Good Guys Tree Service Videos
Take a minute to look at some of our videos and contact us today! We work weekends and offer 24 hour emergency services.
At Good Guys Tree Service, we actually care about the health of your trees and take all of the necessary precautions to ensure a safe and proper Austin tree service to satisfy whatever your needs may be. We take our time and provide very thorough work, yet we are actually quite affordable in comparison to our competitors. It is our mission to serve you and we cater to Austin, Cedar Park, Round Rock and other surrounding areas.
But it really is our work ethic that sets us apart. We are a family-owned company and really care about what we do and leaving with the highest customer satisfaction possible. Our online reputation and reviews are indicative of this. Try us today!
Feel free to contact us today with any questions about Austin tree trimming or Austin tree removal services. We will gladly provide you with a free quote:
Need to talk to someone now?
(512) 743-3909