Our arborist certifications include Certified Arborist, Certified Climber, Aerial Lift Specialist and Aerial Rescue Endorsement.
Do You Need a Certified Arborist?
Are weak, diseased or dying tree branches endangering your children as they play in your yard? Is the next big storm going to send tree limbs crashing down around your home? Our Austin arborist services keep your family and property safe and your trees thriving.
Our #1 priority is a trustworthy commitment to your tree health and the highest quality service possible. Feel free to read through our reviews and contact us anytime!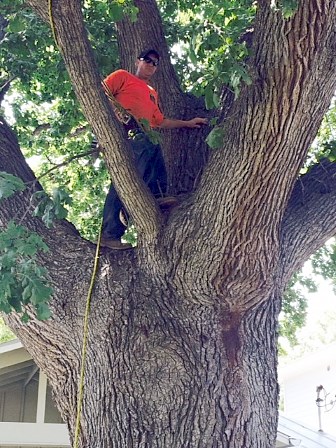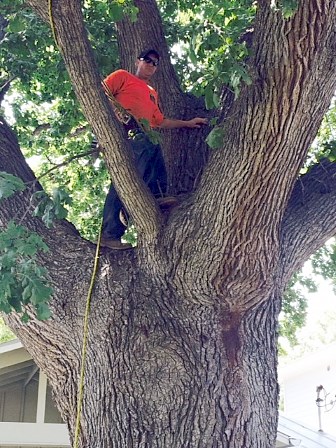 What Can Our Arborist Do For You?
Do you have a tree with wilted, spotted or out-of-season yellowing leaves? Are pests destroying your landscaping from below and within? Call the arborist Austin trusts to diagnose and treat diseases or insect infestations.
Have remodeling or construction plans put mature landscaping in danger? Or do you simply need help making the most of the precious green spaces around your property? The certified arborists at Good Guys Tree Service have the know-how to protect and enhance the beauty of your landscaping.
Our professional Austin tree service includes:
Healthy tree maintenance
Storm risk consultation
Insect control
Tree trimming
Tree or stump removal
Emergency services
We're arborists because, quite frankly, we love trees. We believe that beautiful, healthy trees contribute to the overall quality of life here in Austin. By keeping your trees robust and vigorous, we support your ecological sensibilities as well as your esthetics — and maintain the solid value of your property at the same time.
Avoid Spreading Infestations and Tree Disease
Leaf galls, root rot, fire blight and oak wilt are all familiar problems in our part of Texas. The consequences of these scourges range from dropped leaves and slowed growth to tree death. Even worse, many of these problems can be spread via insect from tree to tree, endangering the health of every tree on your property.
As certified arborists, we know how to care for vulnerable trees. With our help, your trees can regain their vigor, vitality and beauty.
Keeping Your Family And Your Home Safe
The hidden danger of fragile or rotting root structures can turn into a real disaster in heavy winds. Dry, weak or dead limbs create a real safety hazard for your family — especially for those inquisitive kids. And overhanging branches can pose a threat to structures, vehicles and even passers-by.
Don't take chances with the safety of your family, your home and your property! Call your Austin, TX arborist for knowledgeable services that keep you safe and your trees thriving.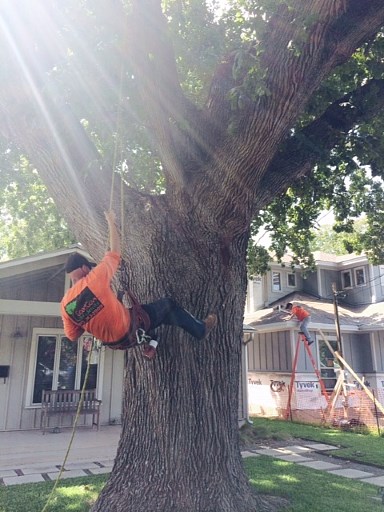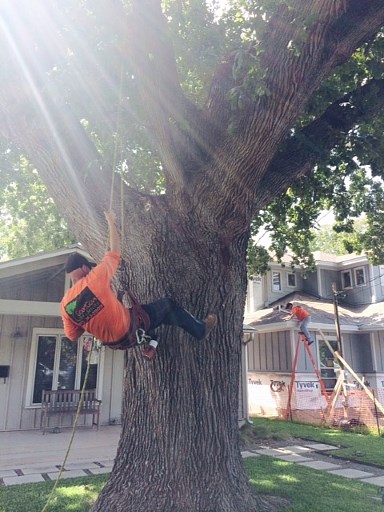 Value Beyond Measure
The value of your trees is far more than simple property value. Your trees provide cooling shade and can even lower your home energy costs. They keep the air fresh and breathable. They offer homes to local wildlife and birds. And they provide the natural splendor that feeds our human need for beauty.
At Good Guys Tree Service, we're as passionate about your trees as you are! From regular maintenance emergency service, we here to help your trees thrive. Call us today for all your Austin area tree services, and gain a partner you can trust.
We are available Monday thru Saturday, 7 a.m. – 6 p.m.
24 hour emergency service
Please contact us anytime for a free quote: